WELCOME TO THE OLD SCHOOL BARBER ACADEMY
In 2010, Leen & Bertus decided to bring new life to the craft of barbering and opened Schorem Haarsnijder & Barbier in Rotterdam.
A place without any BS, where men can get a high quality cut & a shave.
From day one, the guys started receiving a lot of requests by barbers & hairdressers asking if they could receive a similar training as the apprentices at the shop did.
Until now this was not possible, the shop was simply too small and busy.
"Tell me and I forget. Teach me and I remember. Involve me and I learn."
BARBER SCHOOL
Because of the growing (international) crowds travelling to the shop in Rotterdam and the consistent long waiting lines, the guys were forced to move to a bigger location across the street.
The guys didn't want to say goodbye to the old Schorem, the place where their dreams first came true. Because of this, the idea for 'The Old School' was born; a small, independent barber academy (school) where the barbers of Schorem would share the knowledge that they gained over the past 25 years located at the old shop. The Old School Barber Academy was born.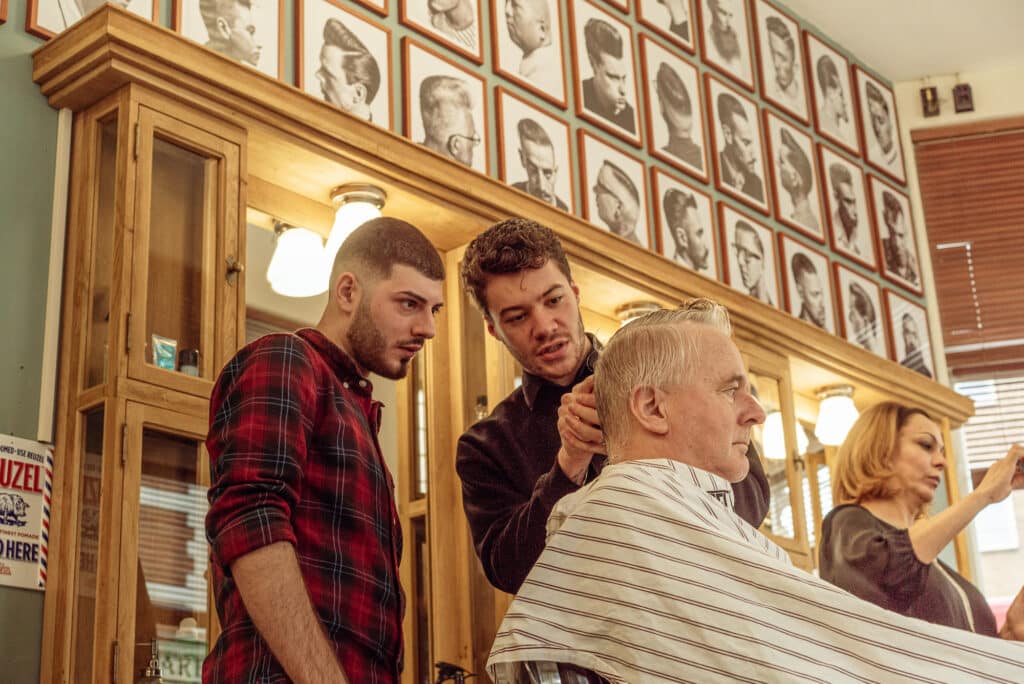 The profession of barbering is one of the oldest in the world. The devil's in the detail: it is a true craft, and can take a lifetime to master.
At The Old School Barber Academy, Schorem will teach, motivate and inspire fellow barbers (beginners and advanced) & aficionados with the goal of taking men's hairdressing right back to the high level where it belongs with our barbering courses.
FOR ALL OUR COURSES:

TRANSLATOR
All demo's are in English. Summaries in Dutch and German are available.
For all other languages, you can always bring your own translator/interpreter!