Available NOW, it's time to get dirty with Reuzel Surf Cream!!!
You asked; we listened: we've created a new sin from a tin… REUZEL® Surf Cream is a texture- enhancing cream that recreates a day- at-the-beach look. For added texture, lift, and definition, the mattifying formula can be used on its own or cocktailed with most of our other Creams and Pomades.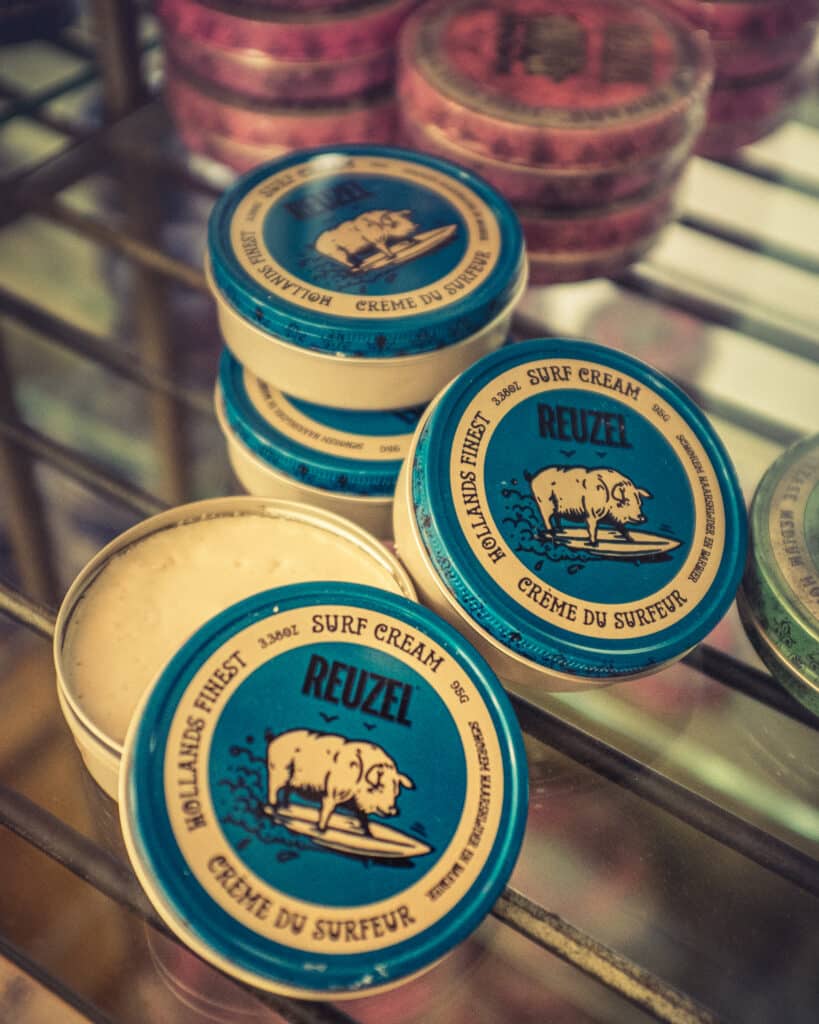 Surf Cream will work like our Surf Tonic times 100. It will "dirty up" the product you cocktail it with but won't mess with its scent because Surf Cream is a fragrance free product.
First review from The Holy Ashtray a.k.a. Schorem Barbier? 'It is an almost solid cream which emulsifies fairly quickly between your palms. You feel its texture, but not sticky or heavy – so it never weighs your hair down. It is not shiny and has kaolin, so it's good for your scalp, also contains coconut oil which conditions and tames frizz.'
Order a tin of Reuzel Surf Cream here