A while ago a delegation of Rotterdamn Scumbags hit the road to visit some barbering friends.
In Enschede Mr. White and Zoë own their shop Sick Puppy Barber Parlour, of course filled with Hollands Finest a.k.a. Reuzel!
They are both proud alumni of The Old School Barber Academy; Zoë finished a 40-week basic course because she wanted to switch from hairdressing to barbering. About three years ago she opened up a cool chop together with her father Leon a.k.a. Mr. White. Zoë was doing the cuts while Leon did beard treatments and shaves.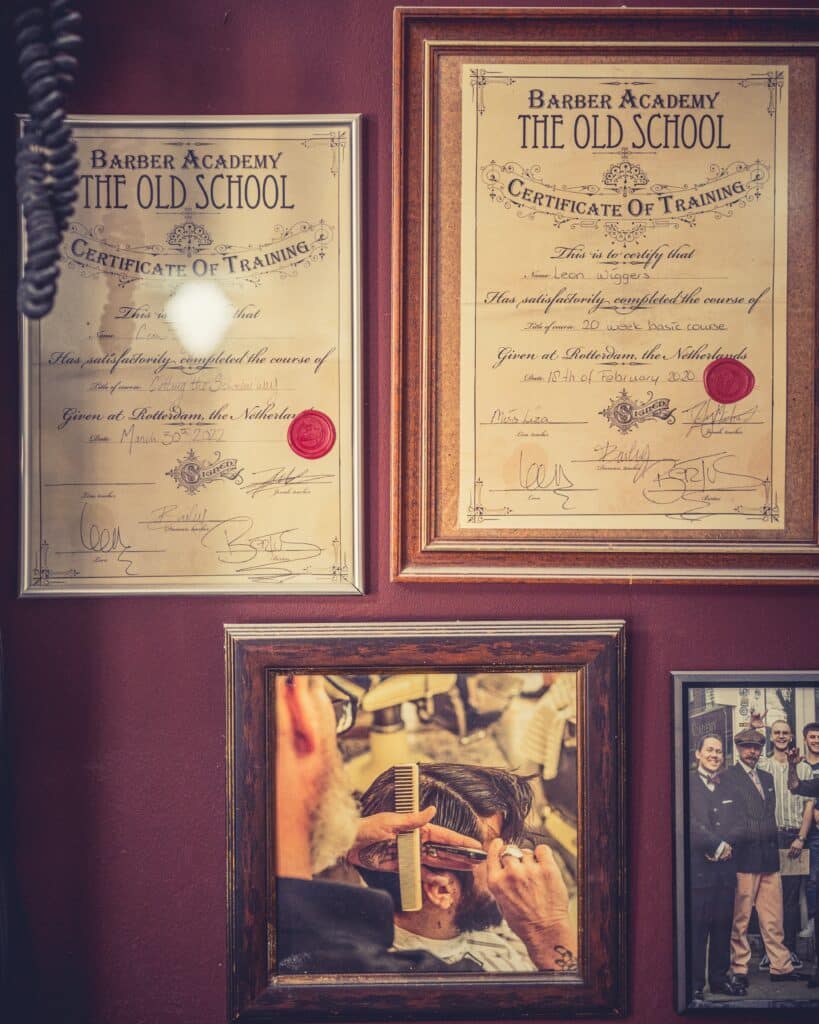 Word got around fast and they were fully booked nonstop in no time. At that time Leon decided to follow his daughter's footsteps by attending a 20-week basic course in our beautiful Rotterdam. Now, at the blooming age of 55, Mr. White is chopping side to side next to Zoë in that they've built together.
Sick Puppy Barber Parlour is one of the many proofs that if you want to change your career or pursue a dream The Old School Barber Academy is the first step in making this reality. Check out our courses see which education they have suiting your needs.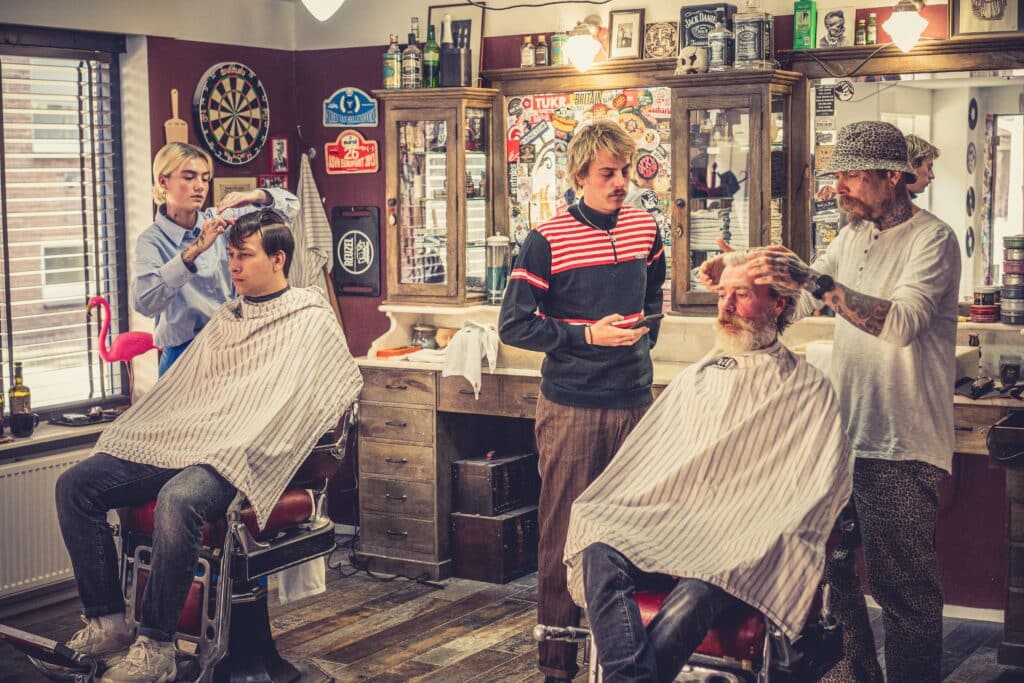 Thanks for having us Zoë and Leon, see you soon!