You all know we love to teach you everything there is to know about barbering at The Old School in Rotterdam, that's what we're here for! We wanted to kick off this year with some new, fresh courses for beginners and advanced hairdressers, -stylists and barbers. We will learn you how to cut that well known "Schorem Way" and will show you how to style hair with our Reuzel products. So here we present our four latest courses you can book right away!
1-DAY EXPLORATORY DEMO 'THE SCHOREM WAY' (starting May 2023)
The name says it all! It's a day on which you are shown multiple techniques and haircuts on multiple live models. Sometimes you don't want to do the hard physical work for some education! Sometimes you just want to sit back, listen to stories, and watch how someone else does it for a change. We believe there's so much you can learn from watching, hearing about theories and reasons, and asking questions while a haircut is being created. You will be shown how we execute our longer styles, how we fade and create shape, how we style, and what our ways of working are. More info and bookings here.
1-DAY CUTTING COURSE 'THE SCHOREM WAY' (starting March 2023)
The advanced Haircut Fundamentals course is just perfect for those who want to have a peek through the door of the core techniques we use at Schorem and The Old School. As a compact alternative to the regular 3 Day Cutting "The Schorem Way" course, this course covers about the same ground, only in a 1-day jacket! Including one watch and learn demo and one hands-on training on a live model, it doesn't have the same versatility and intensity as the 3-, 4- and 5-day courses, but it's the perfect kickstart for when you want to gain some knowledge! It's ideal for when you don't have the time in your schedule to be off work for multiple days, or when you just want to orientate before you visit us for 3 of more days! More info and bookings here.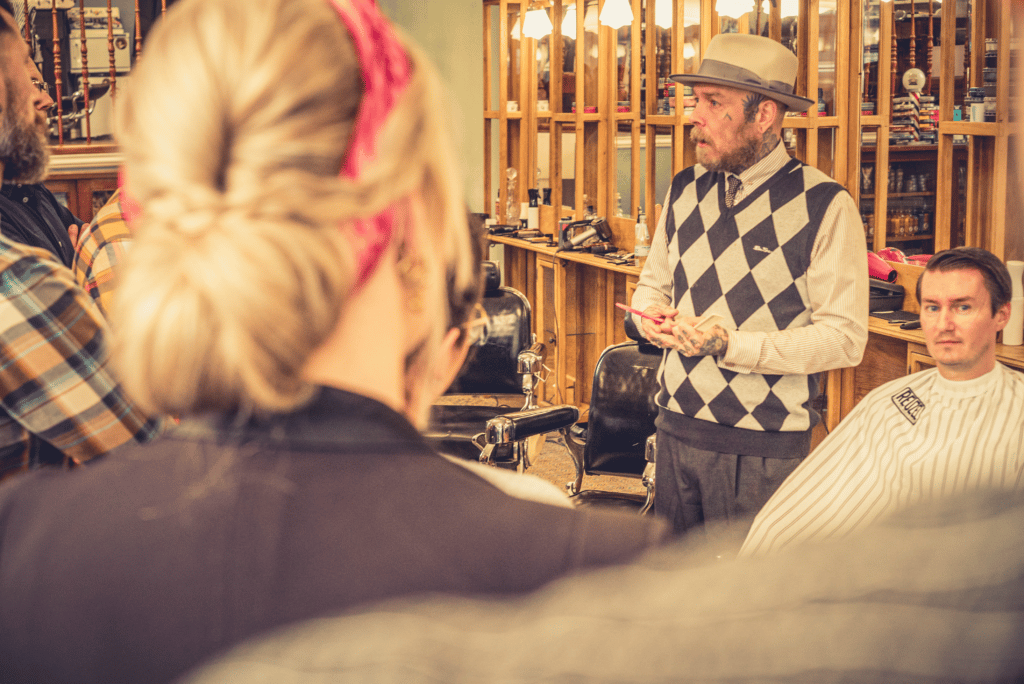 2-DAY CUTTING COURSE 'THE SCHOREM WAY' (starting March 2023)
This course, just like the 1 Day Cutting Course, is perfect for those who want to get familliar with what goes down over at The Old School without having to leave their own busy shops for days, or simply because you want to have a little taste before you order the whole menu… Two days of pure haircutting. Who knows, anyhow we hope to see you for this fun, short but versatile course! More info and bookings.
4-DAY CUTTING COURSE 'THE SCHOREM WAY' (starting July 2023)
Hereby we present to you the XL version of our 3-Day Cutting Course! Here we add more in-depth knowledge and information about our fundamental method of approaching and cutting classic haircuts. There're demonstrations, Reuzel product knowledge, hands on training on live models. Long story short; this is perfect fi you want to get the most out of your educational trip, and spend 4 days on what we all love doing most; haircuts! Check out all info here.
We would love to welcome you The Old School in beautiful Rotterdam. If you have any questions about the new or other courses, please let us know. Email to
or call +31 (0)10 – 7200 804