Utilize your education on the spot during our 5-day course at our Rotterdam Barber Academy. You will not only grow while you are "in class," your training during our program will turn into a lifelong asset for your career.
It's always cool to capture the moments when the students apply the knowledge they gained during the classes and demos at The Old School Barber Academy. New techniques, tips and tricks will be an addition for life to the trade the attending students love so much; barbering. Next to this, the 5-day course includes a photoshoot with a live model supported by our photographer Jelle Mollema, you will receive social media tips and tricks during the week by our very own Social Media Managers Woetoe and Joram and last but not least a social media seminar by Petra from Rotterdam's best Social Media Agency; Hashtag Junkies!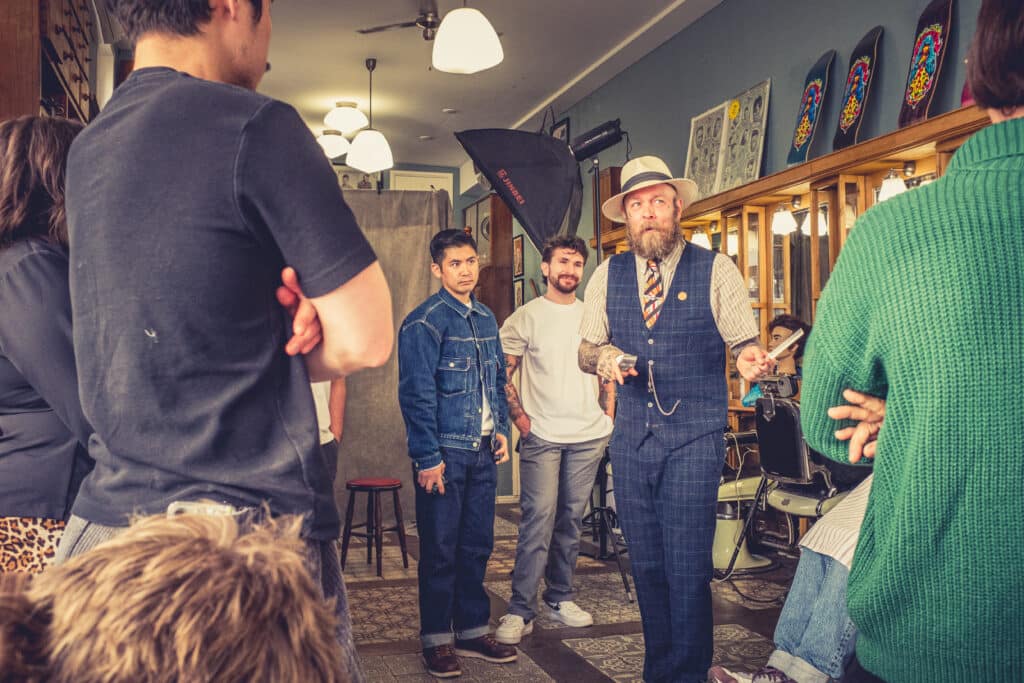 Are you ready to develop your barber skill set and even more? We will love to see you at one of our next 5-day courses! Check out dates and spots available in the link below.
Cheers,
The Old School Team
Book your 5-day course at The Old School